Google ADS Guide
20/10/2021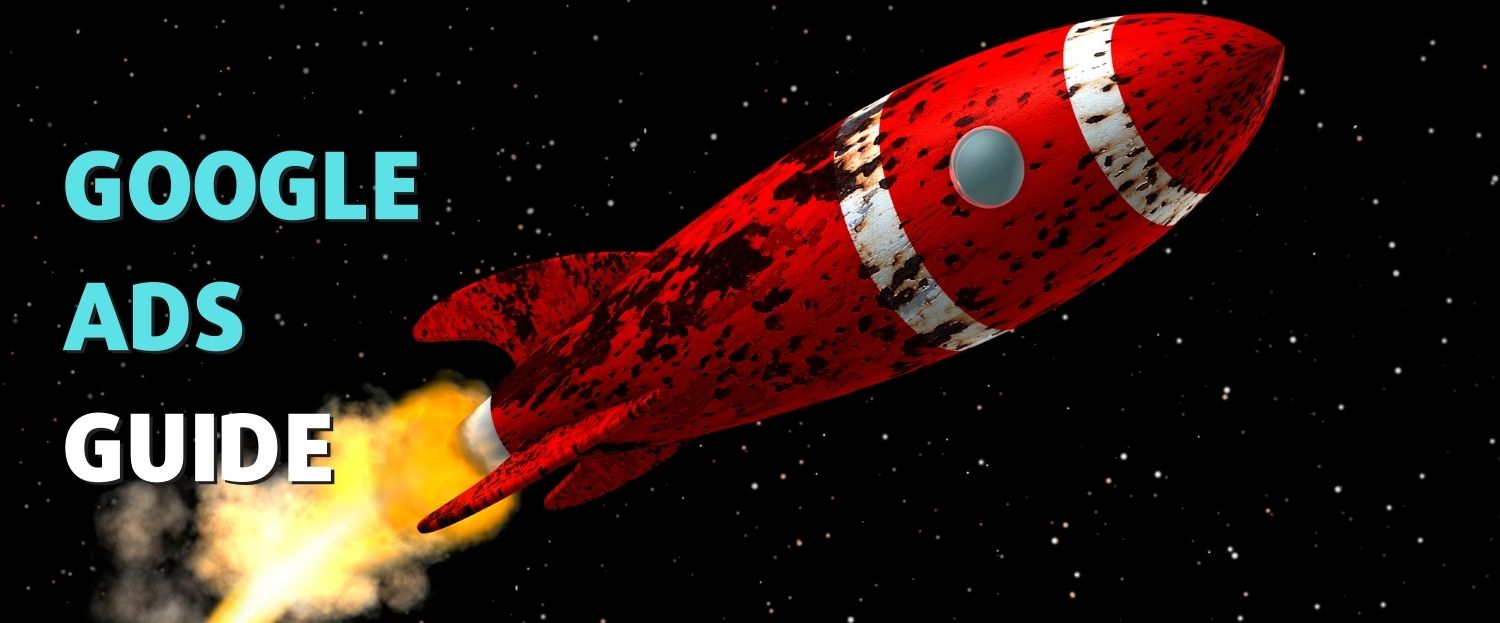 Hello guys. Today, I gathered the content about Google ADS AdWords which I shared on Instagram as a post and attracted a lot of attention. I hope you like this content and benefit from it. This content is about Google ADS set-up, optimization, improvement recommendations and efficiency.
Google ADS AdWords Set Up In 10 Steps
Google ADS AdWords are among the most effective digital ad solutions for your business. In this section, I will simply try to explain creating a basic, effective and successful Google Ads ad. You can find examples of creating a new campaign, target selection, location setting, budget, bid, keyword definition, effective ad title and description in this post. I hope this will help you :)
You can take the first step to create a new campaign by clicking + sign from the campaigns section.
You need to choose your ad target at the next stage. I recommend choosing sales or potential customers.
You need to check the search group option on the screen. Then, you need to check the website visitors box and enter your own website URL.
Also, you need to name your campaign and select a group. Remove the check of a selected business partner and display ad options. This way your ads will only be shown for search results.
Select your location. For an e-commerce website, you can choose Turkey and the city with a physical business.
Set your daily budget. You can decrease and increase this anytime you want. In this example, your campaign will not spend more than 3000TL per month.
Since I monitor the ads with daily optimization, Manual TBM selection for the keywords are more efficient. With options like target impression share, maximize conversion value, you can let Google decide your bids for keywords. Alternatively, you can use target impression share and a strategy like show you among the top 4 with a maximum of 3TL bid. In this example, I set the bids for all keywords on my own (Manual TBM).
For the next step: You need to give a name to your ad group. Also, you need to add a default bid (This bid will be valid for all keywords. You later can change this bid for your desire keywords) and add your keywords. You need to consider the matching types above when you define your keywords. I recommend using ranked matching. I have provided detailed and beneficial information in my Google ADS Keyword Matching Types content.
At this step, you can add the final URL, visible URL, titles and ad descriptions that will appear when someone clicks on your ad. I recommend adding 15 titles and 4 descriptions for more efficient ads. Work on this field until you see 4 check marks on the right-hand side and your results look perfect. It is important for your title should match your keywords and your final URL to match your keywords. As your quality score is high, these numbers will be efficient.
I would like to tell you what you should do at the last step to increase the performance of your ads. Adding your website, description text or a phone number extension to your ads is significantly important for your ad performance. This can make your ad more attractive for the searchers. Additionally, creating 2-3 ad groups instead of 1 ad is important for your ads to have a higher impact. Since we used ranked matching word type in this example, don't forget to use adding negative keywords. You can do this from the negative keywords section under Keywords. Negative keyword example: Our keyword is: "SEO course" search term: free SEE course. Since the free term is outside my target, I need to add this to negative keywords.
After this step, your ads will be approved by Google in 1-2 hours and the ad will be published. So, what should you do after that? You need to daily check the clicked keywords from the keywords -> search terms section, and add the unnecessary keywords to the negative section. You need to watch the conversions and optimize. For example excluding ads from age groups, devices, cities without a conversion.

This article is posted on 26 September 2021.
17 Google ADS Checklist
Google ADS AdWords are among the main digital ad types for your business. Creating the right ads and optimizing them is important to prevent wasting your money and make your ads effective. Well, are you sure you have created your ads the right way? Or do you have some questions or things you want to learn more about? Let's see how many of the following 17 Google Ads checklist will you say YES :)
Have you created your keywords and bids by using the keyword planner?
Have you intentionally set the right bid strategy? (Target EBM, Manual TBM etc.)
Did you do a competitor analysis and created an efficient budget?
Have you targeted correctly? (Demographics, City etc.)
Have you created the right matching type for your keywords? (I recommend ranked match)
Are your keywords related to your landing page?
Have you defined the final URL to your less related keywords?
Have you added your negative keywords?
Have you created your ads in the sensitive category?
Have you added at least 10 different titles for your ads? (You can add 15 titles and I recommend using all of them)
Have you created some of your titles as call-to-action? (Buy now, get more information now etc.)
Have you created attractive titles to encourage the viewers to click?
Do your titles and keywords match?
Have you added at least 2 descriptions that explain your product or service? (You can add 4 descriptions and I recommend using all of them)
Have you defined website extensions? (This enables you to link other pages of your website)
Have you added an additional descriptive snippet? (Free shipping, shipping on the same day etc.)
Have you created alternative ads? (I recommend at least 2 ad alternatives)
How Many Answers Were Yes?
If you have a high number of yes answers, I can say that you have created the right ad. Don't forget to optimize when your ads are live. You can check search terms daily to add negative keywords, exclude the elements that don't drive conversion by tracking the conversions or decrease your bids. (Demographics, location, time, device etc.) I recommend tracking keyword quality scores and keeping them high.
This article is posted on 3 October 2021.
7 Recommendations to Help You Decreasing Your Google ADS Clicking Cost
To decrease the cost per click for your keywords on Google Ads, you need to increase the quality score of the related keyword. The quality score of a keyword is determined over 10 based on expected click rate, landing page experience and ad relevance. A quality score higher than 5 and closer to 10 has a lower cost and a quality score lower than 5 and close to 1 has a higher cost. Well, do you want to increase your quality score and decrease your average cost per click? Here you go:
7 Recommendations to Increase Your Quality Score
Use The Right Keywords
Select the keywords with search volume related to your business and use these keywords. To do that, you can use the keyword planner.
Create Relevant Titles
Create your ad titles and descriptions relevant to your keywords. Try to add your keywords in your title.
Create Impressive Titles
Your titles should encourage viewers to click on your ads when they appear. You can create titles that highlight your promotions or advantages.
Create Compelling Titles
Your ads should offer compelling titles to move people. Like order now, book now etc.
Use Relevant Landing Page
Make sure that the keyword and the URL directed by the ad are relevant. The ad might direct visitors to your home page. But you can define more relevant URLs for the keywords from the final URL section.
Speed Up Your Landing Page
Fast loading landing page directed by your ads is important in terms of customer experience. So, don't miss the speed.
Make Your Landing Page User Friendly
Is your landing page beneficial to your users? Are the transitions between your pages easy? Check these out.
In short, creating ads relevant to your keywords, providing more attractive, compelling messages and landing pages to increase your clickthrough rate will help to decrease your cost per click. When I said you can decrease your cost per click by 50% by increasing your quality score, I think you have understood how important this is :)
This article is posted on 5 October 2021.
Recommendations to Increase E-Commerce Conversion With Google ADS
Your Google ADS conversion rate is the ratio between your total click numbers and orders. This means your ads are successful as your conversion rate is high. In this section, I tried to explain how can you increase your Google ADS conversion rates by optimizing conversions, using negative keywords and creating attractive titles.
First, you need to define Google ADS conversion tags in your website and link your campaign to this conversion. Thus, the orders from your e-commerce website will reflect in your ADS campaign.
After running your campaign for a while, you can optimize your ads with the following methods:
Keywords
Removing or decreasing the bids of the keywords without conversion would be the right choice.
Time Planning
It might be a good idea to exclude the time range without sales and use your entire budget for effective hours.
Demographic Properties
Removing the age groups without sales from your ad settings can be an effective strategy.
Location
Similar to the criteria above, you can exclude or decrease the bid for cities without any sales.
Device
You can analyze devices such as desktop, mobile and tablet and decrease the bid for ineffective devices.
Decreasing the bid based on demographics, location and devices is the best optimization strategy. This will enable you to decrease a defined cost per click bid for a keyword.
Increasing Bid
You can use the strategy to increase bids for keywords with good conversion. For example, if your conversion is really good for the 18-24 age group, you can increase the bid for this group by +20%. Or you can do a similar thing for mobile devices. I recommend waiting for the ads to run at least for 1 month to get good data. Then, I recommend decreasing the bid first and excluding when you analyse conversions and do the settings.
Negative Keywords
When you use broad match and ranked match keyword types, using the negative keywords is important to avoid unnecessary clicks and wasting your money. For example "roller blind" ranked match will trigger the ads on "how to mount roller blind" search. The word "how" is a good negative keyword example for a business selling roller blinds. You can see the searches from Search Terms in the Keywords sections on the left and add the unnecessary keywords from the Negative Keywords section. I recommending checking the keywords of the previous day before doing that.
Ad Titles
If you tell about your advantages on your ad title, you will get a plus for your e-commerce website clicks from your visitors. Here, how much the product is loved, the affordable price and other factors play an effective role to complete the purchase. Some examples for these titles:
Same Day Free Shipping
100TL discount over 500TL
15 Unconditional Return
20% Discount for Today

Summary
You need to read the data and apply daily analysis for Google ADS. No one wants to waste their money. This is why you need to establish a good system from the beginning and try to get more efficiency with a lower budget with daily optimizations. It is good to earn 20TL from 20 orders but it is better to earn 150TL from 20 orders :) Therefore, I recommend individuals without Google ADS knowledge to get professional consultancy services and individuals with Google ADS knowledge to read their data, analyse and optimize on daily basis.

This article is posted on 28 September 2021.

You can contact me if you need Google ADS Consultancy service.