Custom Software VS WordPress
08/09/2021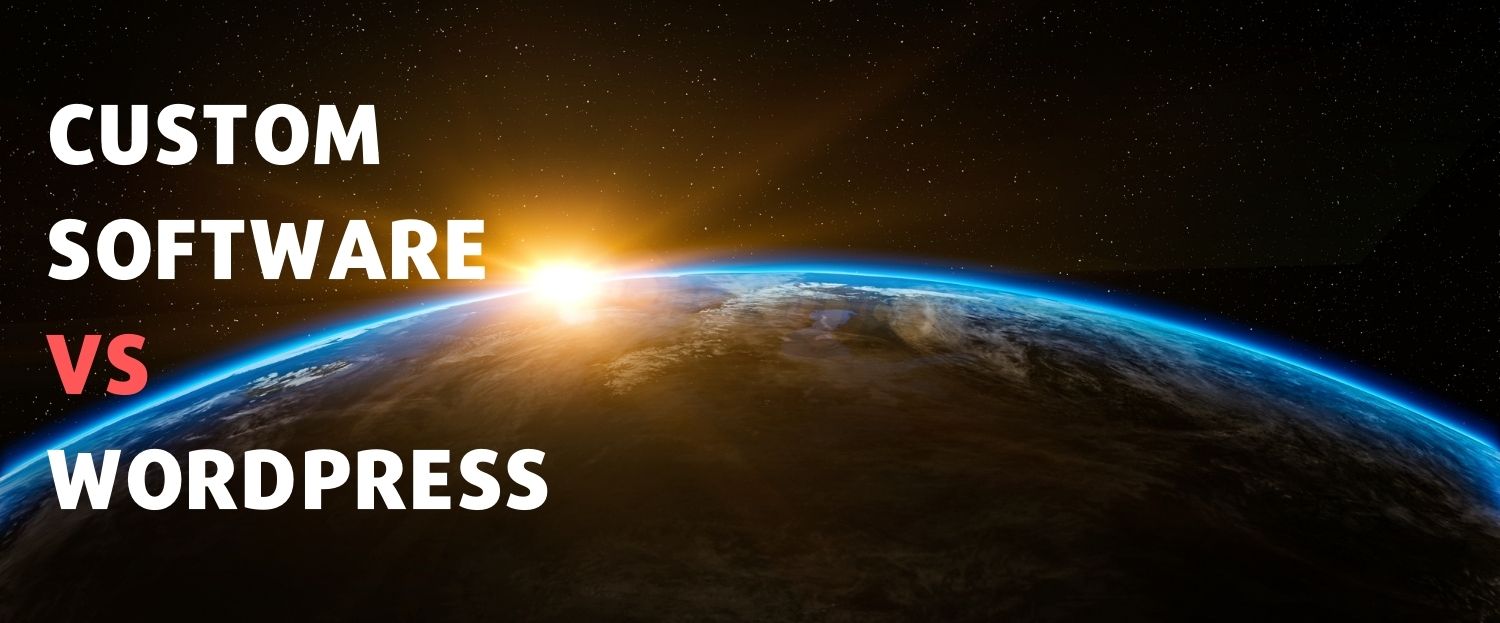 Many people have asked me on Instagram whether it is best to use custom software or a WordPress website for SEO efforts. Recently, I published a survey on Instagram. The survey results showed that 55% selected WordPress (143) and 45% selected Custom Software (117) option. In this article, I would like to express my opinion with examples and details. I don't think it is right to say custom software or WordPress is better. Both can have advantages and disadvantages... In this article, I will share these advantages and disadvantages based on my experience.
Custom Software? Or WordPress?
First, I have been working on custom-designed software solutions for years (since 2005). In this process, I have developed thousands of websites with PHP programming language and MySQL database. Recently, I did the SEO work of 2-3 WordPress-based websites and I continue to work on these websites. I am no expert on WordPress but I would like to share my thoughts as I have seen or used them. First, you can have a fast or slow website with WordPress or a custom software solution. The main purpose here is to use the solution with the right methods. The main purpose is to make your website fast. It is possible to do this with a custom software infrastructure solution or WordPress infrastructure. In short, I think it is possible to have successful SEO works with custom software websites and WordPress applications.
Database Size
In terms of database, custom software will have a lower data size. WordPress structure and some necessary plugins can cover a large space on the database. But it is possible to optimize the size on WordPress with the right plugin. Here, it is important to understand whether using the WordPress module that adds load to your website is important for you. Yes, WordPress can offer you incredible modules. You can make healthy decisions by asking yourself whether these modules are necessary or what will happen if you don't use them.
About Site Map
For customer software, creating the site map (sitemap.xml) file correctly is an important matter and most software developers don't do the necessary things to use it correctly. For example, you need to automatically add the content here and remove the deleted content... But when you use WordPress, this important file is automatically created and updated as you add or delete content. All you need to do is install the Yoast SEO or All in One SEO plugins to correctly structure your site map when you use WordPress. You can easily install these tools to your website by selecting Plugins -> Add New Plugin menu from the left menu in WordPress. This plugin is a highly beneficial tool not just for your site map but also to define title and description fields. To summarize, make sure to have the right sitemap.xml file when you choose custom software. Automatically removing the content or automatically adding the new content here is extremely important for your SEO efforts.
URL Structuring
URL structures can be correctly used in both systems. This is why I am not going to make a comparison. The most correct URL structure should be www.domain/product-name or www.domain.product/heading forms. WordPress offers you the ease of use. I recommend you to have this opportunity for custom software solutions.
WordPress Has Easy Management
In terms of management, you can choose WordPress if you want to intervene more in your space. For example, you can easily add blog content for the last 8 or any number of added contents you want or change this whenever you want. Or you can easily add your service pages to your homepage... Custom software often doesn't offer such comprehensive management opportunities.
You Can Have A Faster Website With Custom Software
If you want to have a corporate website with few design or element changes, a custom software website can benefit you more in terms of SEO. A website specially created with an infrastructure to meet all your needs without any unnecessary code will work faster than the WordPress infrastructure and add value to your SEO efforts.
About Website Speed
In terms of speed, custom software with the right hosting service and configuration will be one step ahead of the WordPress website... But this does not mean you will have a slow website with WordPress. By using the right theme and plugin, you can have a WordPress website that scores high in web data. You will decide on this entirely based on your usage needs. In short, custom software will be better for websites with not too much content and WordPress will be better for websites with a lot of content.
Fast WordPress Themes
Of course, there are lots of theme options but I observed that free Neve and paid Total themes are fast and user friendly. Quality content is extremely important for SEO both for custom websites and WordPress. Here, interesting and quality content creation comes into hand rather than the infrastructure. Your visitors are visiting your website to find information and find an answer to their questions. In this case, you need to prepare all your content with care and present them to your visitors. If your content is good, your infrastructure type doesn't matter. All you need to have is a fast and user-friendly infrastructure for your SEO efforts. Just be careful about creating valuable and unique content... Try not to use unnecessary codes when you work with custom software and share this with your team when you do that. WordPress has some successful plugins to optimize and control these. Asset CleanUp plugin is highly beneficial for that... It is possible to keep the database at the minimum level for the custom infrastructure. But since WordPress offers very detailed properties and adds all operations to the database as a separate record, its database can grow fast. If you are using WordPress, you can use the WP-Optimize plugin to optimize your database. Also, I would like to note that don't install the plugins you don't need when you use WordPress and remove the unused plugins from your website and WordPress application. To sum up, speed, infrastructure and content are the 3 most important elements for SEO. If you do the right things about design, coding, hosting or theme selection, you will have successful SEO efforts in both infrastructures (Custom - WordPress). If you hesitate by considering elements such as design needs, modules and budget, you can choose between custom software and WordPress. I choose a custom design for SMEs and personal websites. I would recommend WordPress if you need modules or if you want to do things by yourself. I would like to note that speed, infrastructure and content are the most important factors for your SEO success. I would recommend a custom software website for a business of a doctor, lawyer or in the construction sector. But I would opt for WordPress for a guide, portal or website that offers services to multiple individuals. Technical Support Differences Between Custom Software and WordPress Based on my experience from my company that offers custom software for 16 years, technical support might be easier with custom software. But you can easily solve your problem on WordPress from the results of a support search. If you have any experience with coding, you can choose WordPress. But you have no idea about coding, custom software service might be a better choice.